Round Bale Trailer and Feeder
A place where ideas and dreams happen!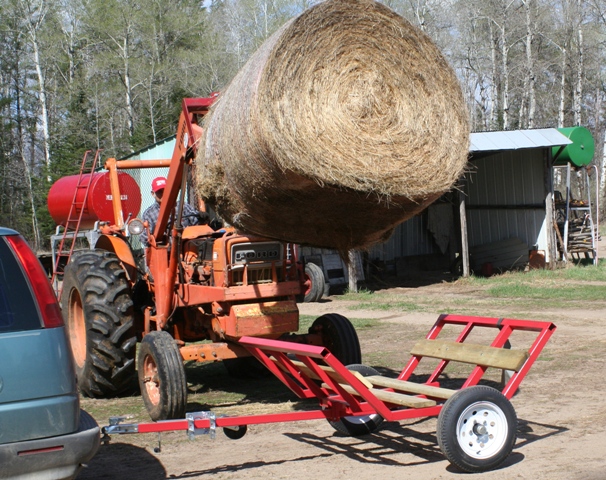 No Tractor No problem
Trailer easily is loaded with a round bale by the farmer who is selling round hay bales and transported home and placed in the field. Hay is kept off the ground while the trailer is used as a feeder for less waste.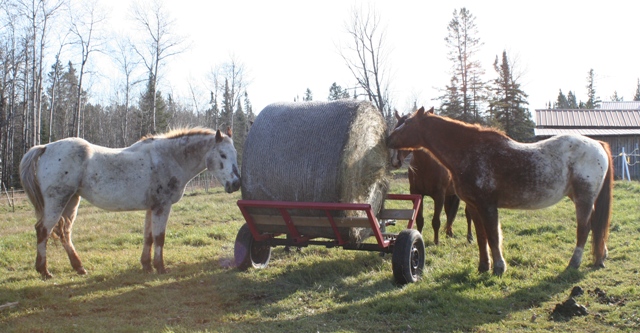 Single Round Bale Trailer $1000.00
Ahonen Carriage Works, Inc.
2499 County Road 314, Brimson, MN 55602
Phone 218-848-8083
Cell 218-780-6380